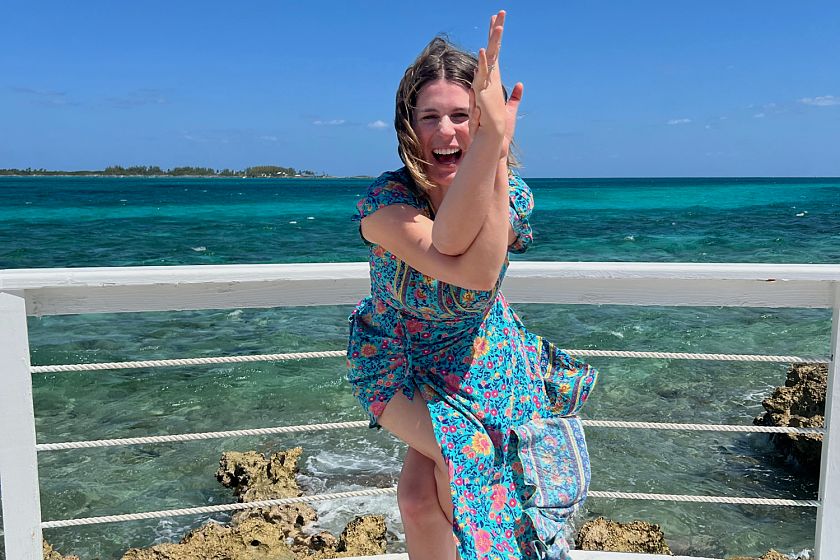 Kate Smith Yoga
Kate Smith Yoga
Kate's yoga classes are sincere and playful, with clear direction and thoughtful guidance.
She grew up in Macon, GA, which is also home to Otis Redding, James Brown, Little Richard, and the Allman Brothers Band. Her mom (a genealogy wiz) says she's distantly related to Johnny Cash. How cool is that? With 'The Man In Black' literally in her blood, music plays an important role in the tone of Kate's classes.
Kate's love of exercise and group fitness definitely did not start when she tried playing softball at age 10. She never got past 1st base. But, track and cross country really clicked in high school. Kate found yoga and pilates in college, which was somehow about 20 years ago. Long-distance running continued to be a passion, and Kate completed the Savannah Marathon and Iron Girl Triathlon in 2012. She kept practicing yoga, and especially relied on prenatal yoga during her pregnancies. A barre3 studio opened amazingly close to her home, and in 2014 she got hooked on the high intensity/low impact workout to regain her strength after delivering her children, and never stopped. Kate became a barre3 instructor in 2018 and taught about 200 classes at studios in the Atlanta area.
She obtained a 200-hour yoga certification during the pandemic, and now teaches in Decatur, GA, and on cruise ships any chance she can!
Kate worked in publishing, marketing and digital communications for 11 years in New York City and Atlanta for organizations such as People Magazine and Children's Healthcare of Atlanta. Her most challenging and rewarding role has been 'Mom' to Jack and Louise. She lives with her husband, kids, cat, and many ongoing knitting, crochet, AND sewing projects.
Kate Smith Yoga

9:30 AM - 10:30 AM

Kate Smith Yoga

9:30 AM - 10:30 AM